Welcome to the Sea Far Resort Koh Kood! We are honored to have you as a visitor to our website and we hope we can persuade you also to visit our small family's resort on Koh Kood one day.
Sea far Resort is love and cherishes my family land. From generation to generation We give our children the land to make a living, Sea far resorts have not like businesses. It's like a second home for the visitors filled with the love and warmth of the family.
The name Sea Far may sound a bit strange, considering that we are a resort located right on one of the most beautiful west coast beaches, but the actual name of the resort in Thai is สีฟ้า, which translates to the color blue. The pronunciation of the Thai word can be written as Sii Far or Sea Far in English.
When you arrive at our beach resort, you will see a lot of blues in and on our bungalows. Not only because it's our favorite color but also because it mirrors the incredible blues you will see in the sea in front of our beach. It's not always as clear on pictures taken with digital cameras, but once you are here you will immediately see how the colors on the outside of our beach bungalows reflect the same colors in the water in front of them. It's something our guests and ourselves can look at without ever getting bored.
Chat with us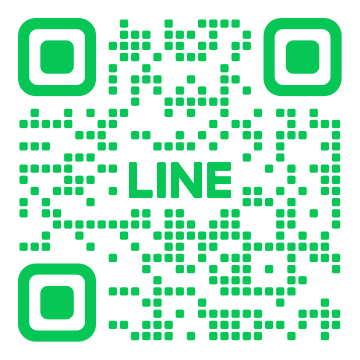 ---
Property Name: Seafar Resort
Street Address: 26/5 Moo 2
City : Koh Kood - Trat
Postal Code : 23000
Contact Name: Line ID : @seafarresort WhatsApp +66849953646
Phone: +66 84 995 3646
Amenities
Laundry service
Meeting rooms
Safe deposit boxes at front desk
Swimming pool
Welcome drink
Air conditioning
Bar
Beach
Beach chairs / loungers
Beach Umbrellas
Beachfront
Boating
Breakfast, free
CCTV in common areas
Coffee Shop
Daily Housekeeping
Diving
Dry Cleaning
Fire extinguishers
Guests can opt out of daily room cleaning
Internet
Non-smoking rooms
Pool / Beach towels
Restaurant
Ticketing service
Tour Assistance
Tours
Towels changed upon request
Water sports (non-motorized)
---
Check-in/Check-out Policies
This property has the following check-in and check-out times and policies:


Check-In: 2:00 PM
Check-Out: 11:00 AM
Property and Cancelation Policies :
Non-refundable in any case | Full payment is required
However, modifying a booking is possible if notify us no less than 14 days in advance
and subject to availability on the new date. The length of stay and room type must be the same.



Terms and Conditions
All rates are quoted in Thai Baht. Seafar Resort has no service charge. Tip for staff is appreciated.

All rates are quoted per room per night and are valid for single/double occupancy.

All required taxes and fees will be applied.

To request a tax invoice Must notify the date of arrival of the customer.
After that, the resort asks for permission not to issue a tax invoice in any case.
Reserves the right to modify all rates/prices without prior notice.

All guests must present valid photo identification such as a passport/photo ID/driver's license to check in as required by laws

Registered guests will be held responsible for any missing or damaged items in their room

Seafar resort is not responsible for the safety of any valuable/non-valuable left in the guest room.

Do not smoke in the guest room. There is a fee of 1,000.00 THB/per time

Cooking is prohibited inside the resort area. There is a fee of 10,000.00 THB/per time

Outside food and drinks are not allowed.

Do not make much noise after 10.00 p.m.

Do not use the swimming pool after 8.00 p.m.

Extra Bed & Children Policy:
Extra beds for an adult are 1200 Thai Baht/night with breakfast included.
Child age 9 years plus is considered an adult. (1200 Thai Baht/per night)
No room charge for 1 child under 8 years old sharing a room with parents (including breakfast).
The 2nd child will be charged as an extra person with 1 extra bed. (1200 Thai Baht/night)

Maximum of one extra bed can be placed in all room categories